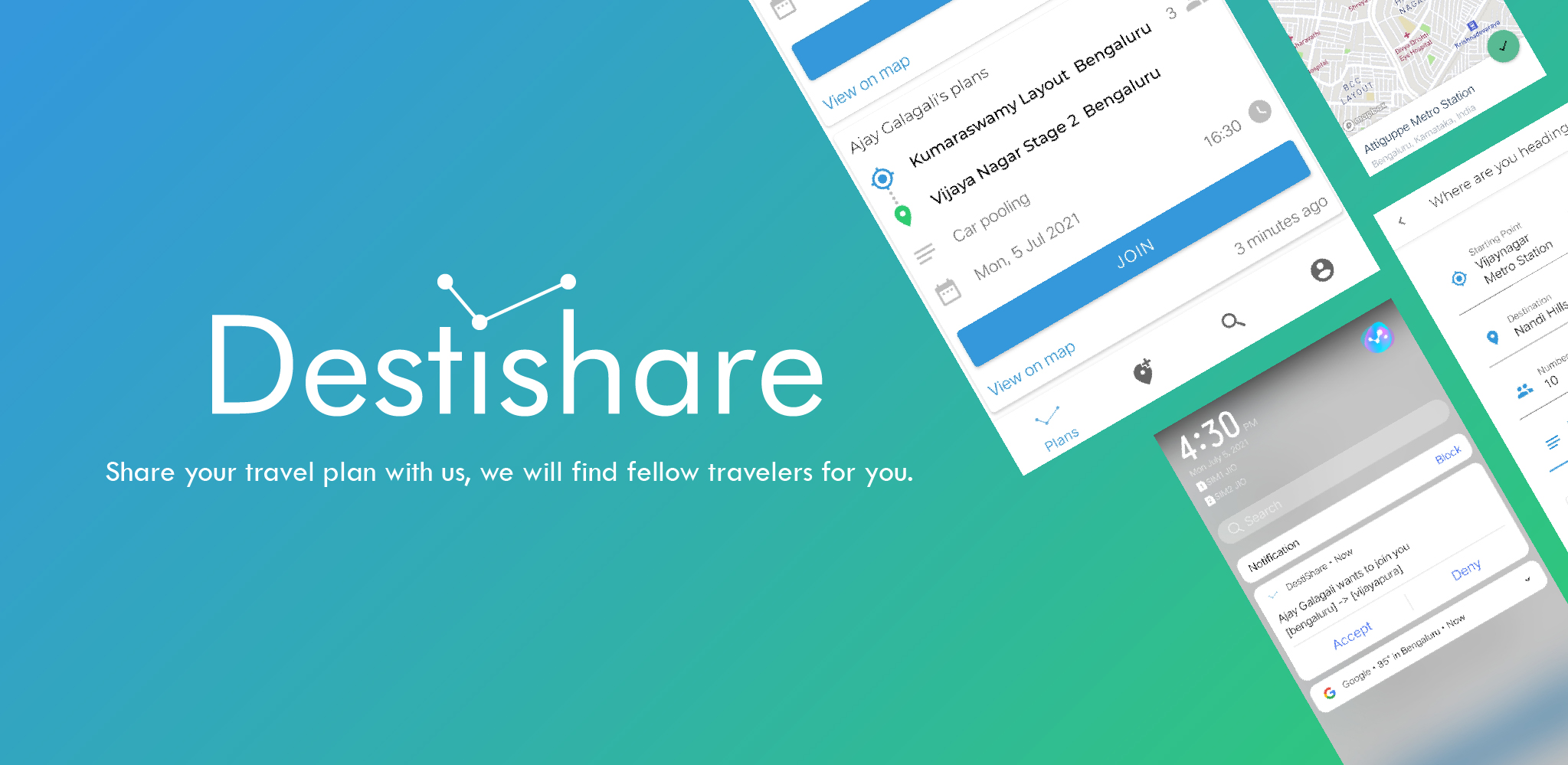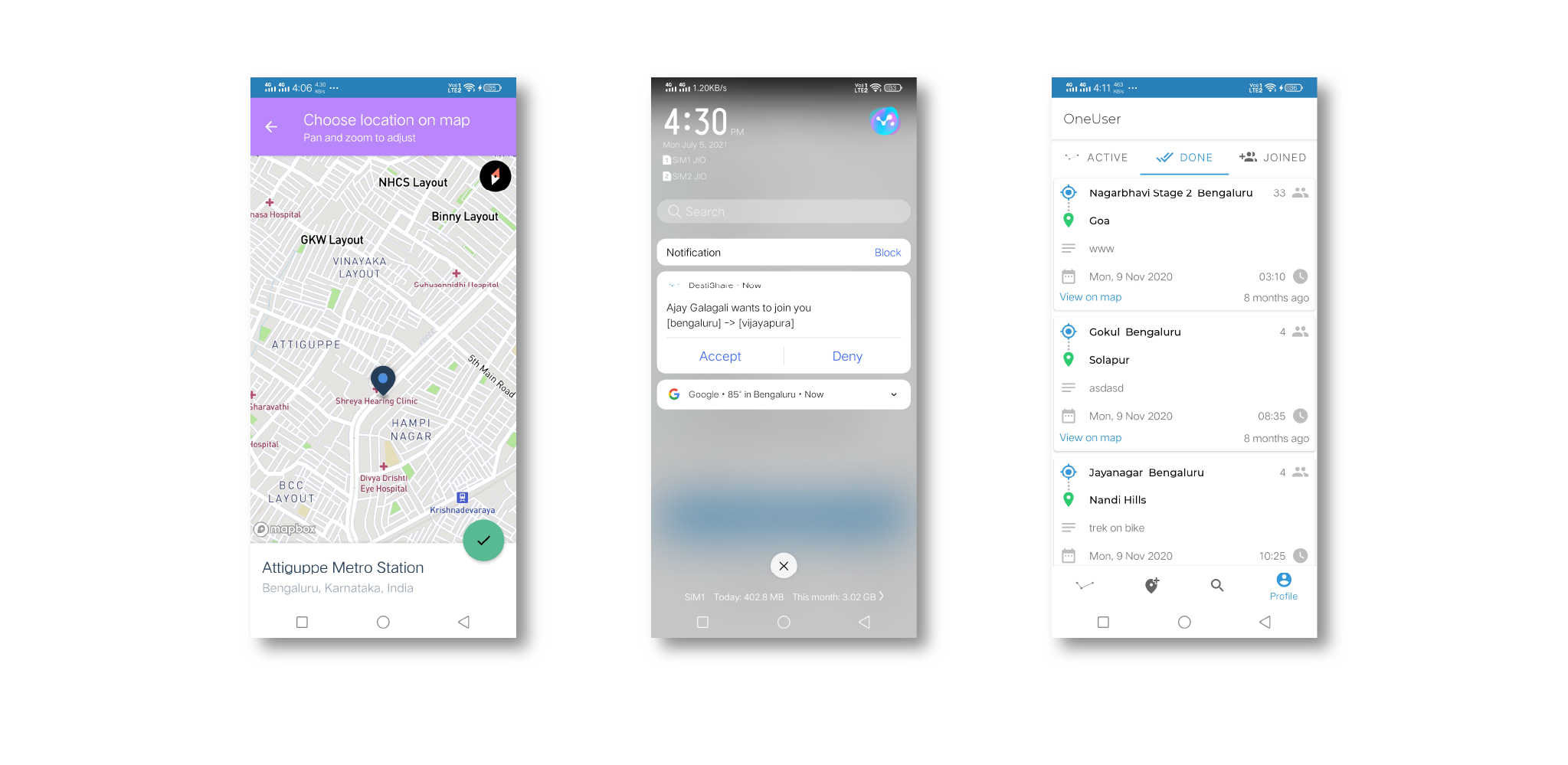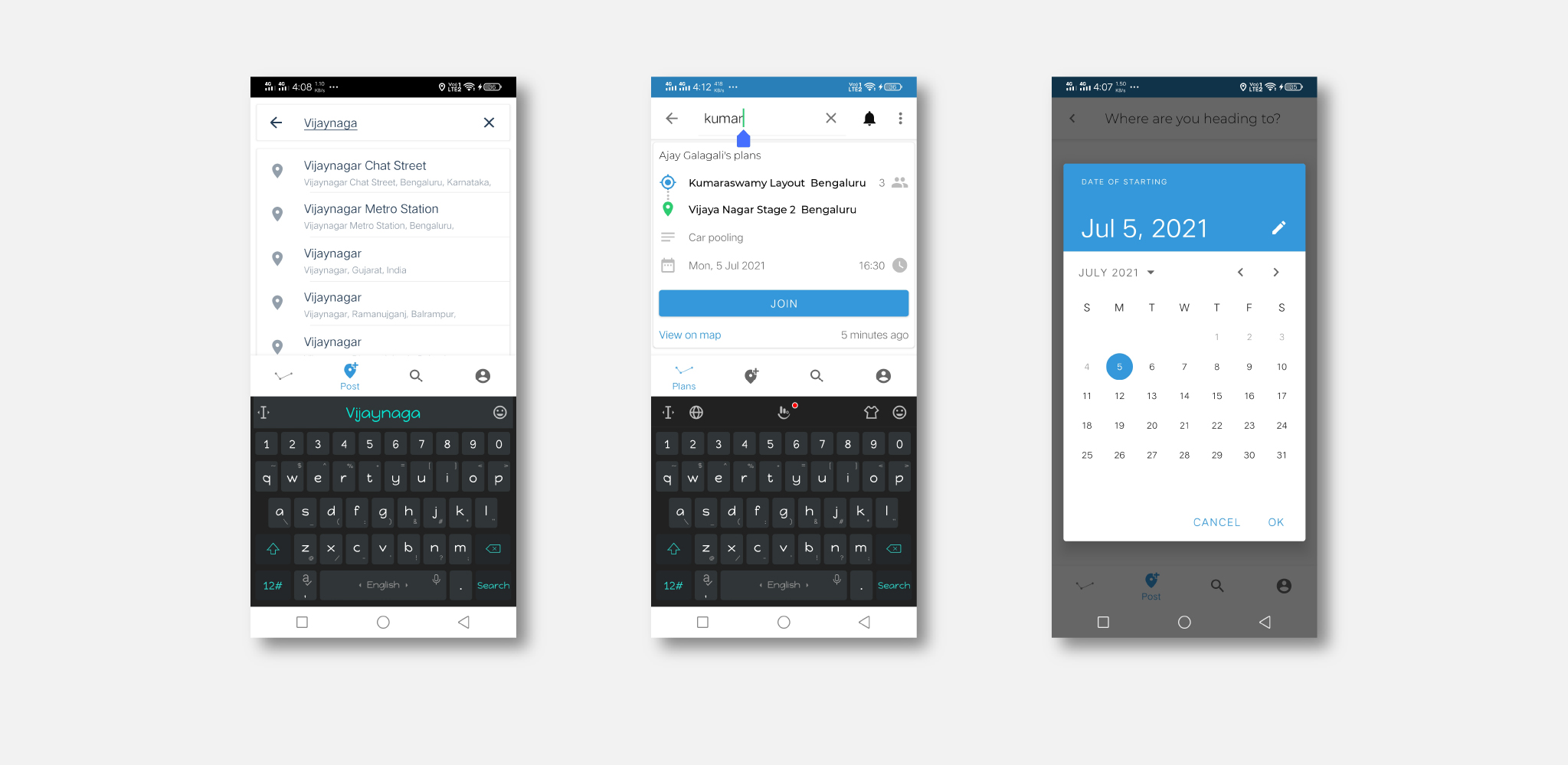 Project information
Category: Android Studio
Project Date: Oct, 2020
Project URL:

Github
DestiShare - Connecting Travelers🧳
Share your travel🚘 plan with us, we will find fellow🤗 travelers for you. Just post your destination with a note in our app. Interested fellow travelers will request to join🤝you.

Tech Stack: Kotlin Android, MVVM Architecture
Front-End: MDC Library, Lottie, MapBox Places Android Plugin, PrettyTime
Back-End: Cloud Firestore, Firebase Cloud Messaging, Firebase Authentication, Retrofit
Features:
Email and Phone authentication
Post your travel plan
Search in pool of travel plans
Pick location from map
Autofill location search
View travel plan on map
Get request notification from other users
User profile with Active, Done and Joined tabs
View Notifications
Swipe to delete active posts
📖 What did I learn?
I took up this project to practice MVVM architecture, while doing so, I also learnt about Firebase Cloud Messaging. Since I wanted to integrate Maps in the app, I read about Google Maps but it required adding a payment method to access API, then I researched about the alternatives, and found out MapBox is the way to go. By the time I finished this project, I had a clear idea about MVVM architecture and got to know that I need to learn more topics like Pagination, Caching, etc.